It's time to put the vaccine-autism link behind us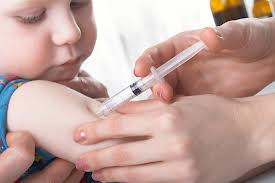 There's been considerable confusion about a possible vaccine-autism link but the evidence is now overwhelmingly against vaccines as the cause of autism. This article from Kevin.MD is a good read. Quote
Published in The Journal of Pediatrics this month, this study compared children with autism (including several subtypes) to typically developing children. They combed records to determine just how many vaccines and how many vaccine components were given, to see if they could find a link. Could increasing vaccine exposures increase children's risk of autism?

No. Increasing exposures to the antibody-stimulating products in vaccines during the first two years of life did not increase the risk of developing any autism spectrum disorder.

At this point, the evidence for the lack of any vaccine–autism link is overwhelming. Continued vaccine study for any sorts of side effects needs to continue, but the singular focus on vaccines as the cause of autism as voiced by some in the autism community has become a hindrance to genuine progress and a public health nightmare. Let's keep our kids healthy. Make sure your kids are fully vaccinated, on time and by the established schedule. It's time to put this vaccine-autism thing behind us, so we can speed up the progress towards better understanding, prevention, and treatment. I'd hope that's something we could all agree on.